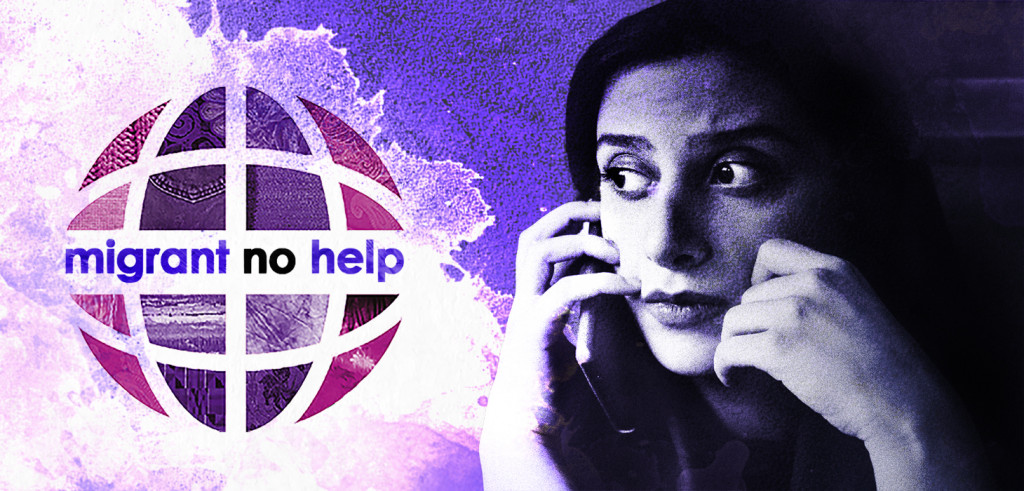 As the government pushes ahead with ever more draconian punishment for people fleeing war, tyranny and persecution, many of us feel compelled to act. While there are countless incredible people working at a grassroots level to support refugees and people seeking asylum, it's also a field ripe for exploitation. Donating your hard-earned cash to certain migrant charities might not reach the people you'd hoped to help. Even more concerning, your donations might actually enforce the government's hostile environment policies.
This article looking at the charity Migrant Help, is the first in a series of reports examining the corporate interests behind organisations working with refugees and people seeking asylum. We interviewed people working with refugees who had frequent contact with the organisation. We found that:
Migrant Help has a multi-million pound contract with the Home Office to provide a phone line for people seeking asylum. The service is the primary route for people seeking asylum to gain information or support for all their needs.
The phone line has been plagued with problems since at least 2015, with callers enduring long waiting times or unanswered calls.
In fact, it's struggling so much that it is now subcontracting this phone service out.
As middlemen between people seeking asylum and the Home Office, asylum accommodation providers or other agencies, it is frequently unclear where the responsibility for problems lands.
'MIGRANT (NO) HELP'
The Migrant Help website gives the impression that they care for and support "people affected by displacement and exploitation". A prominent donate button navigates you easily to give money to "change someone's life". But this refugee charity is not all it seems. As a person working on the front line with refugees told Corporate Watch:
Read more: https://corporatewatch.org/migrant-no-help-the-home-offices-charity-gatekeeper/
---
See also this post: The Migrant Help Contract – an Orwellian creation
10 October 2021: Please write to your MP: This report is from a member of the QARN steering group who works pro bono on asylum claims.
https://qarn.org.uk/the-migrant-help-contract-an-orwellian-creation/