7 June 2021: Widad Akreyi: Artin: The Drowned Kurdish Boy Found in Norway. He and his family fled oppression in Iran. Their journey ended when a crowded boat sank in the English Channel. But Artin disappeared in the waves. After 67 days his corpse was found in Karmøy, Norway. Our tragedies never end…
---
Norway Today: Karmøy: Dead body found in October confirmed as that of one-and-a-half-year-old Artin Irannezhad: According to the police, the dead body found at the water's edge on Karmøy island earlier this year was that of one-and-a-half-year-old Artin Irannezhad from Iran. 
During the autopsy of the body, the material for DNA analysis was secured, and a complete DNA profile was produced at Oslo University Hospital.
"It is now clear that the boy who was found is Artin Irannezhad. He is of Iranian origin. He disappeared during a shipwreck in the English Channel outside France on October 27 last year," police investigation leader at Karmøy Sheriff's Office, Camilla Tjelle Waage, noted in a press release.
Artin was one and a half years old when he was missing. Both parents, as well as Artin's two older siblings, were found dead after the shipwreck.
Found on New Year's Day
On Friday, January 1, the police were notified of the discovery of a baby boiler suit with a life jacket at the water's edge south on Karmøy in Rogaland, not far from Skudeneshavn.
The police's main theory was that there had been a tragic accident and that the child had been stranded.
Ongoing dialogue with the French authorities
The police had an early hypothesis that the body was that of Artin, especially because pictures of the boy circulated with the same clothes as those found on the remains.
"We got some tips about the boy, and pictures of him strengthened the theory. Nevertheless, it was important for us not to make premature conclusions.
"The police have had an ongoing dialogue with the French authorities. We have always respected ongoing processes across national borders, but when it turned out that the boy's relative in Norway had a relationship that was close enough, we chose to attempt to compare the person's DNA with the boy's," Tjelle Waage noted.
---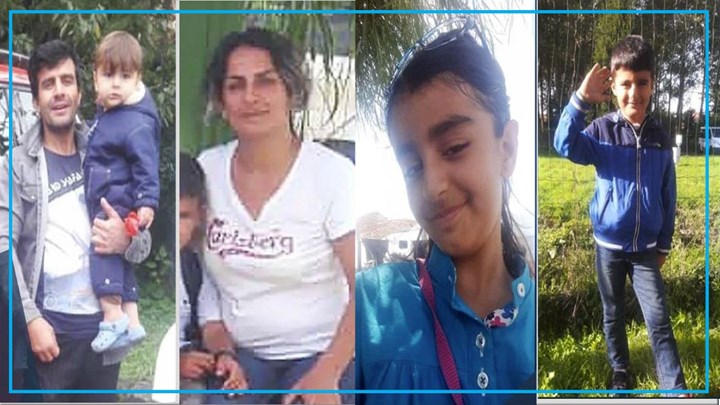 Hengaw: A boat carrying refugees sank in the waters between France and Britain and five members of a family from Sardasht, West Azerbaijan Province, drowned.

According to the report that French media have published on Tuesday, October, 27, 2020, a boat sank in Channel, between France and Britain with 27 passengers on board.

Hengaw Organization for Human Rights found out that in this event five members of a kurdish family from Galineh village near Sardasht died. The identities are as follows:

Rasoul Irannejad, 35 years old;
Shiva MohammadPanah, 35 years old;
Anita Irannejad, 9 years old;
Armin Irannejad, 6 years old;
Artin Irannejad, 15 months old.

The search teams have found four bodies but the body of the 15 months old Artin Irannejad has not been found yet.